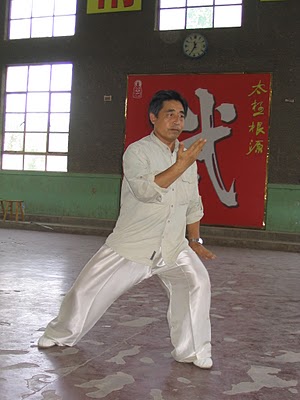 19th generation lineage holder of Chen family Tai Ji Quan
Principal of Chen Jia Gou Tai Ji Quan School, Henan, China
Grandmaster Chen Xiaoxing will be returning to Chicago to teach Silk Reeling exercises and Laojia Yilu corrections.
Spring Workshop, April 8-10, 2016
The Workshop will be held at the University of Chicago, Ida Noyes Hall.
1212 E. 59th St.
Chicago, IL 60637
Google map
Schedule on April 8
Silk-Reeling Exercise Instruction and Corrections
6:00 – 9:00 pm
Location: Ida Noyes Hall, basement dance room
Schedule on April 9 & 10
Loajia Yilu Corrections
9:00am – 5:00pm
Location:
Saturday – Ida Noyes Hall, basement dance room
Sunday – Ida Noyes Hall, 3rd floor theater
Tuition:
1/2 day = $75
1 day = $125
2 days = $200
2.5 days = $250.
There will be a $25 late registration fee after March 25.
Cash only at the door.
To register, send tuition with a list of classes you will attend to:
Andy Loria
5536 N. Bernard St.
Chicago, IL 60625
For registration and other information:
chicagotaiji@gmail.com
773-960-2305
Accommodations:
Beadle Residences
Hyatt Place
Chicago Lake Shore Hotel
Chen Xiaoxing performing Laojia Yilu